Welcome to our world!
This is where we transform everyday objects into emotion and memories.
Our passionate team uses corporate objects to create positive brand experiences. From our offices in Toronto and Montréal, we work with the market's well-known brands and clients across the globe.
We observe every detail, every nuance, every facet of an object, before picking it to become your brand; an object that will create a lasting bond with your clients.
To us, a promotional item is much more than an object, it is an ambassador for your brand.
Our story
In 2009, Sobezone opens for business in Montréal. The company dives into the world of corporate objects, a dynamic and extremely crowded market. In 2016, Sobezone opens an office in Toronto to offer its services Canada-wide.
Since then, thanks to worldwide partnerships, a dedicated team and impeccable customer service, Sobezone quickly rises in the ranks to position itself to position itself among Canadian and international corporations.
What's in a name?
Enter our creative zone!
S | Service
O | Object
B | Brainstorm
E | Expertise + creative Zone
Awards and Distinctions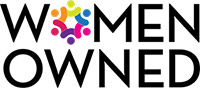 "Sensitive, creative, dedicated and forthcoming…" all these words describe our team, but above all, our team is "devoted to helping you."
Together, team members seek to understand your brand and, with your help, define the emotion that you wish to produce, all the while staying ahead of the market's latest trends.
Feel like joining an energetic team?
Send a spontaneous application
Become a Partner
At Sobezone, we carefully select our partners. Suppliers play a key and strategic role across our value chain. Becoming a Sobezone partner requires an extensive audit process, maintaining high quality standards and long-term follow through. Our selection process includes several steps: qualification, a non-disclosure agreement, an on-site audit and monthly follow-ups.
Want to become a Sobezone supplier?
Complete the form
Our latest projects
Take a peek at some of our accomplishments.